NEP - Decadance 12'' (LIMITED EDITION) + COMIC BOOK INSERT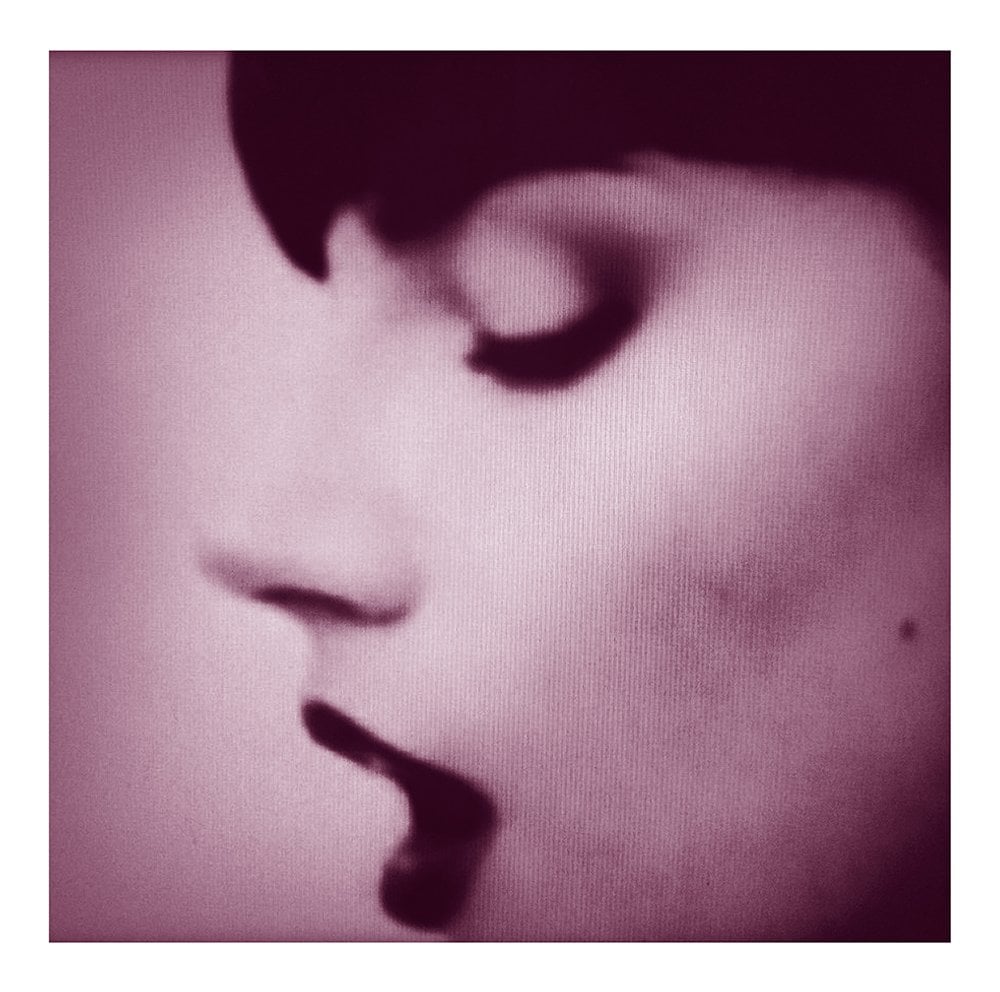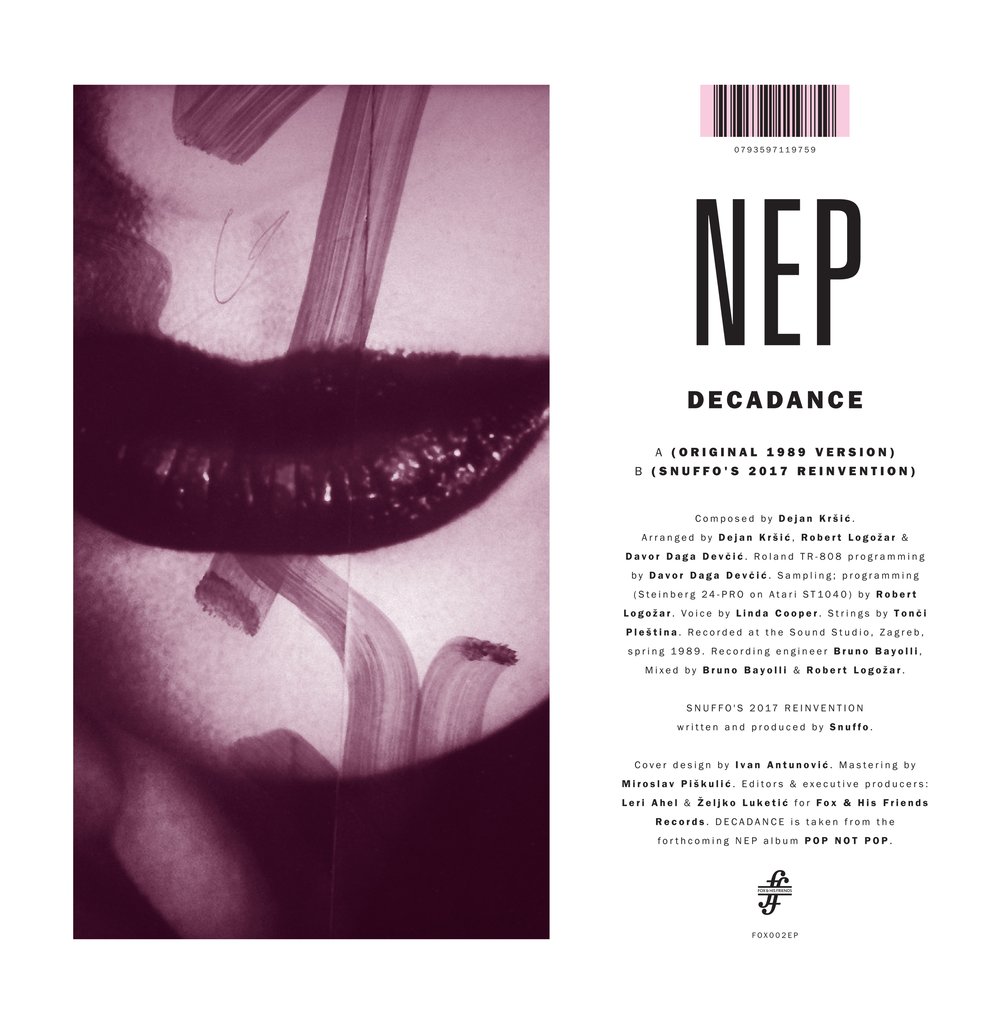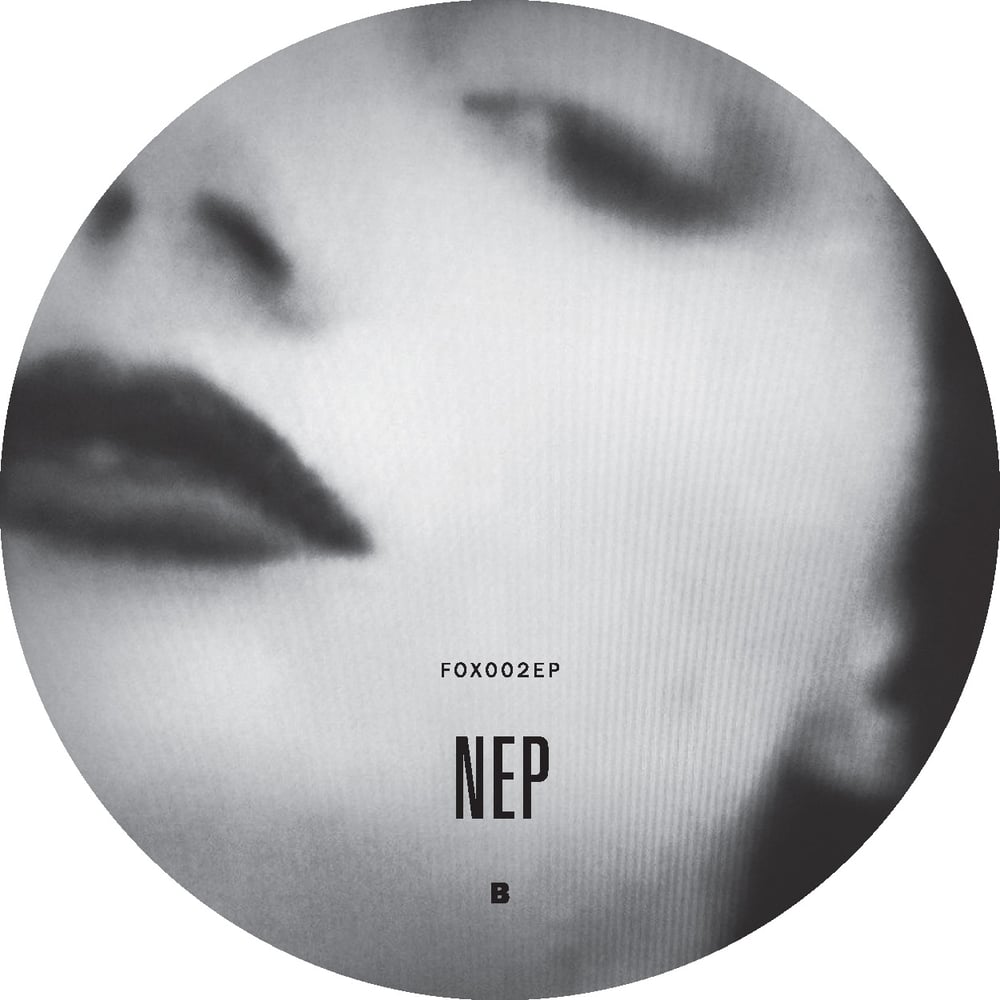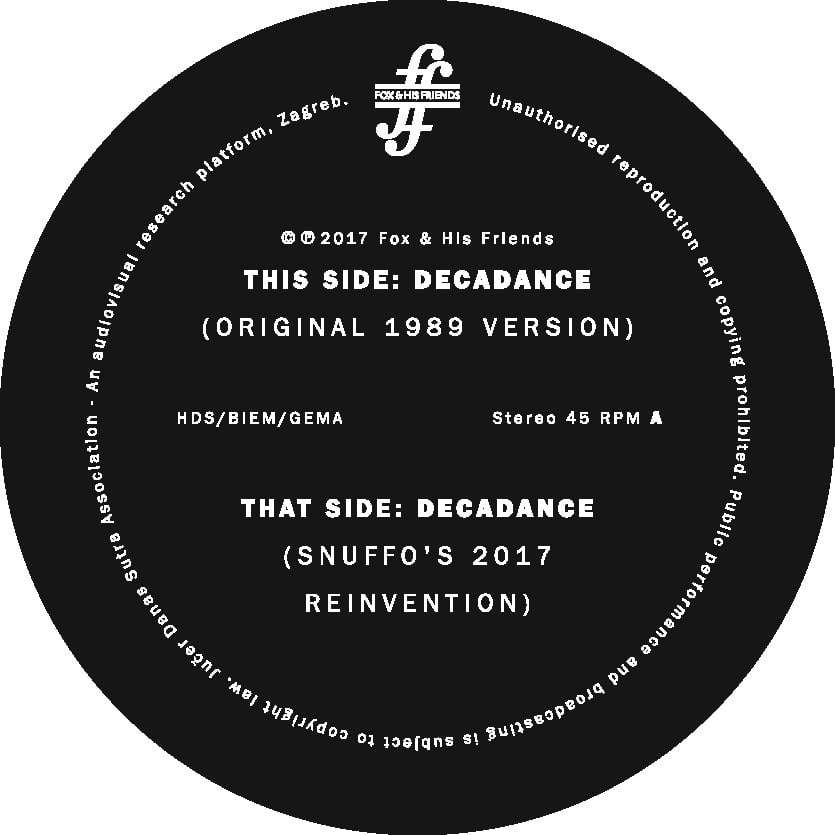 NEP was a loose multimedia collective formed in 1982 Zagreb, ex-Yugoslavia. The founder Dejan Krsic collaborated with various artists in a quest of re-thinking the stale concepts of art history, position of the author and the barriers between pop and elitist high culture. Heavily influenced by Walter Benjamin and Andy Warhol in theory and Brian Eno and Kraftwerk in music, Krsic created NEP as an umbrella term (meaning Nova Evropa) of diverse rule-breaking activities, covering graphic design, music, photography, video, news-media and theoretical work. Musically NEP focused on experiments in ambient and tape-music, mostly self-released or hard to find compilations like "The Cassette Played Poptones" (1988). Deeply immersed in pop-culture, politics and art theory Krsic's search for perfect pop music with cutting critical edge peaked in 1989, the year Decadance track was conceived in studio, but has never been published.
Pumping Roland 808 beats, with sampled vocals from Linda Cooper asking herself "How do I dance to this music?" were chosen by Fox & His Friends label owners Leri Ahel and Zeljko Luketic for a 12" opener of the unknown NEP's pop history. This single is a sneak-peak into the world of POP NOT POP, the album and a graphic book merged into one multimedia entity, to be released later this year.
All material is restored and mastered from original reel-to-reel tapes and presented on wax for the first time and for this occasion, deconstructed and reinvented in a remix B-side by Snuffo, masked hero of the Snuff Crew fame. Snuffo splitted the title vocal into a new cut-up, now telling "Dance to this music" to its audiences. And indeed, NEP's Decadance is meant to be danced to, either side you choose to play. NEP on this 1989 track was led by Dejan Krsic, now famous graphic designer and art historian in Croatia, but other collaborators include Laibach and Borghesia photographer Jane Stravs, artist and TV director Gordana Brzovic, Jovan Culibrk, now Bishop at The Serbian Orthodox Church and Anja Rupel, singer of cult Yugoslavian synth-pop group Videosex.
Fox & His Friends previously released highly acclaimed soundtrack Visitors From The Galaxy by Tomislav Simovic. This was first electronic score in Yugoslavia, made for the first and only Yugoslavian science-fiction feature film. NEP Decadance 12" will be pressed in limited edition of 500, with first 100 copies coming with special comic book insert starring Snuffo and NEP heroine, illustrated by Marvel collaborator Miroslav Mrva. Numbered 100 copies with comic book insert will be only available at label shops foxandhisfriends.bigcartel.com and foxandhisfriends.bandcamp.com.
NEP DECADANCE RELEASE INFO:

Artist: NEP
Title: Decadance
Label: Fox & His Friends
Cat no: FOX002EP
Format: Vinyl
Distribution: Clone
File under: Electronic, Synth-Pop, Techno
Release date: September 1, 2017
TRACKS:
A: Decadance (Original 1989 Version) 08:23
B: Decadance (Snuffo's 2017 Reinvention) 06:25